Proper calibration of fueling dispensers is one of the many "maintenance" items that can directly increase margins and profit by correctly matching sales to volume sold.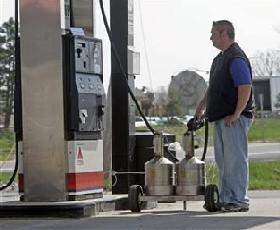 Dispenser calibration is a simple, quick service that will not require expensive down time or disrupt your normal business. . . It will however, maximize your fuel margins and keep you compliant with all regulatory agencies!
Dispensers that are not properly calibrated are also subject to fines up to $100.00 per meter!
Eliminate or reduce regulatory violations,
fines and / or lock outs.
Eliminates or reduces reconciliation issues;
SIR, BIR or blending ratio problems.
Eliminates or reduces negative consumer perception.
Maximize fuel margins and profit.