Internet Data Exchange Application (IDEA)®
Download PDF Brochure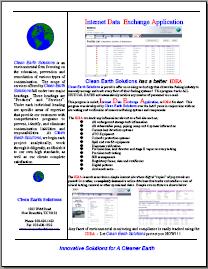 We Offer Streamlined Access to the Members Only Area from the front page of our Website, straight into the specific login page. Your time is important, so we make it easier for you to monitor your business using IDEA®.
Clean Earth Solutions is proud to offer an exciting technology that allows the fueling industry to remotely manage and track every facet of their fueling systems !
This program was developed by Clean Earth Solutions over the last 9+ years in conjunction with on-site testing and verification of numerous fueling systems and components.
Clean Earth Solutions
has a better IDEA® !
This program is called; Internet Data Exchange Application®, or IDEA® for short. It tracks ALL CRITICAL DATES and automatically notifies any number of personnel via e-mail.
Click on any of the Screen Shots on this page for larger view of some sample IDEA® Data Display Screens.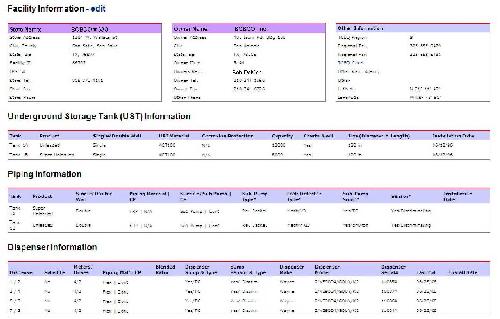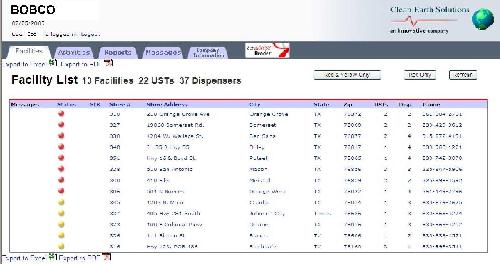 All underground storage tank information
All submersible pump, piping, sump and dispenser information
Current leak detection systems
ATG Equipment
Cathodic protection systems
Spill and overfill equipment
Dispenser calibration
Precision line, leak detector and stage II vapor recovery testing
Precision tank testing
SIR management
Regulatory forms, data and certificates
Digital pictures
And much more. . .
Every facet of environmental monitoring and compliance is easily tracked using the IDEA®
IDEA® is a registered trademark of Clean Earth Solutions